Russian missiles struck the eastern Ukrainian city of Pokrovsk twice on Monday night, destroying a popular hotel and apartments, killing at least seven people and wounding scores, officials said on Tuesday.
Interior Minister Ihor Klymenko said seven people, including five civilians, were killed. Overnight, regional officials said that eight people had died.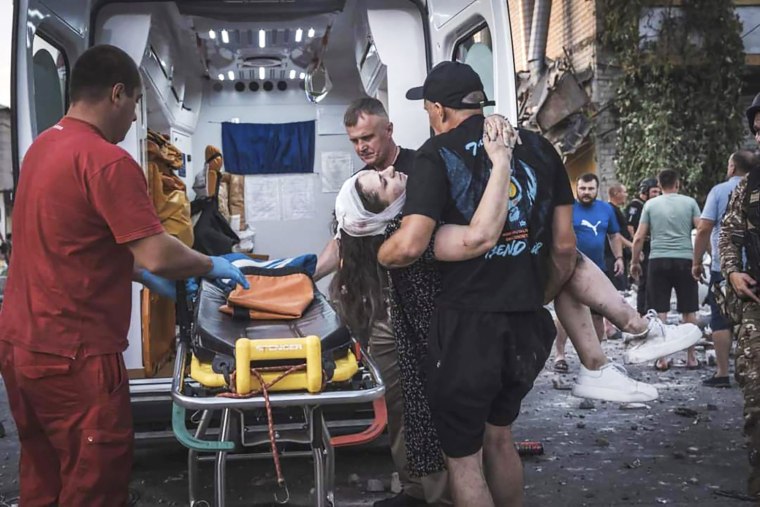 "We are resuming clearing the rubble. At night, we were forced to suspend work due to the high threat of repeated shelling," Klymenko said on the Telegram messaging app.Two missiles hit the center of Pokrovsk within 40 minutes of each other, witnesses said. Pictures posted by officials showed that the hotel, in the center of the city, suffered a direct hit, with several floors missing.
Residents said the Druzhba (Friendship) Hotel was popular with journalists, aid workers and the military. It was one of the few still operating in the eastern Donetsk region, close to the frontline.
In his evening address, President Volodymyr Zelenskyy said that Russia used Iskander ballistic missiles to attack "usual residential buildings" in Pokrovsk.
Witnesses told a Reuters cameraman that responders to the first strike were killed and injured in the second strike.
Two rescuers were among the dead, they said. The interior ministry said that 29 police officers and seven rescuers were injured. Two children and 29 civilians were also among the wounded.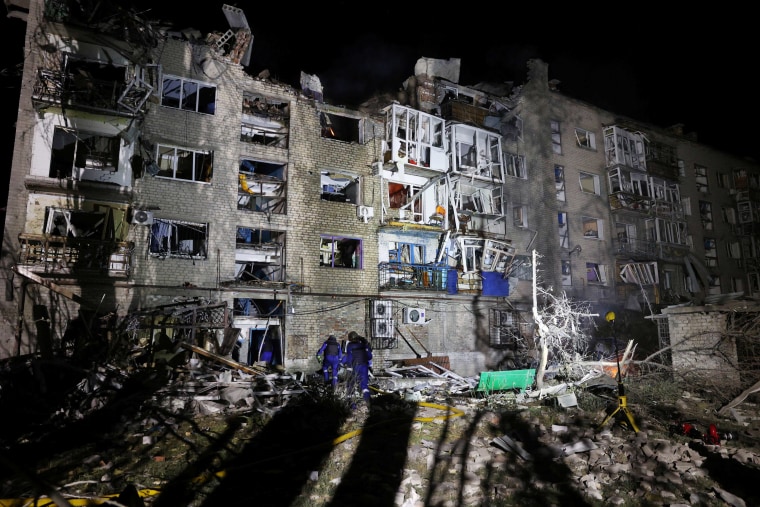 Kateryna, a 58-year-old resident of Pokrovsk, was at home when she heard the first blast. She told a relative who called to check on her that she was all right but then the block was hit in a second blast.
"That's it, bang — and that's all. A flame filled up my eyes. I fell down on the floor, on the ground. My eyes (hurt) a lot," Kateryna told Reuters, pointing at multiple scratches around her eyes. She had bandages on her forehead.
Video footage showed rescuers sifting through rubble, wreckage of a car and an apartment building with balconies torn away from the wall.
Another resident, 75-year-old Lidia, said she was on the phone when the second blast hit. She had just picked up a torn white curtain covered with broken glass from the first blast.
"Suddenly this flew out and wrapped me up. Then the window fell on me," she said from her sofa.
"My back has cuts. I just got back from the hospital. ... My knee and my thigh have cuts." Pointing at her head, she said: "I had glass here."