KIHEI, Hawaii — Sanford Hill calls his escape from death "dumb luck."
He sits in temporary housing on the other side of Maui from his senior living facility in Lahaina. It was destroyed in the wildfire, and he is struggling to process how he made it — and wondering how many of his neighbors, all 62 or older, also got out.?
There are no answers.
"There is no way for us to find out who survived," Hill, 72, said in an interview.
More than a week after wildfires tore through western Maui, authorities have publicly identified just two victims and say they've recovered 106 sets of human remains in the charred fire zone that have yet to be identified. That number could double, officials say.
Hill knows of just three former neighbors who escaped, and some of those neighbors have heard from a handful of others. But that's it. He has called the company that owned the 34-unit reduced-rent building, Hale Mahaolu Eono, but staff members told him they don't have any information, he said.??
Relatives of missing Hale Mahaolu Eono residents say they've also been unable to get help from the company, Hale Mahaolu.?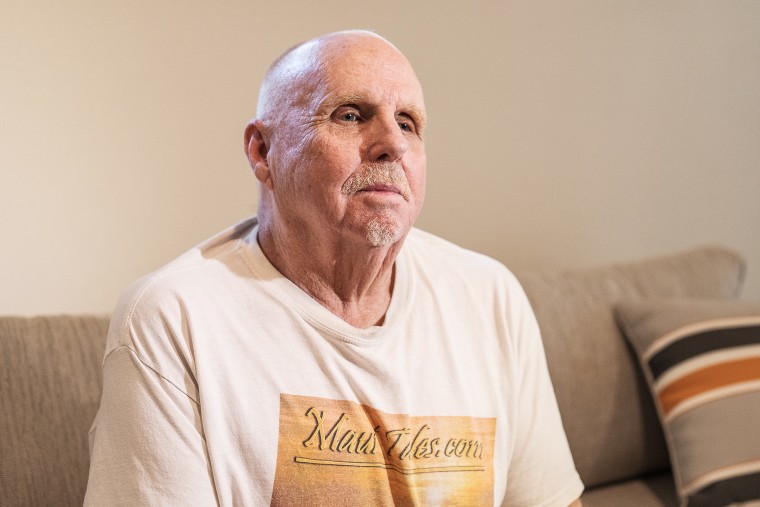 Clifford Abihai said he traveled from California to try to find his 98-year-old grandmother. But no one in Lahaina has been able to tell him anything.
"It's frustrating, very frustrating," he said, adding that he has gone to missing persons tents and shelters, spoken with the Red Cross and hung flyers seeking information about his grandma. "All I want is just?confirmation that she's safe."
He described his grandmother as the "strongest out of everybody in our family," someone who walked a mile every day and always had a smile on her face. He said he wanted her to know he was still looking for her.
"I felt helpless in California. I feel helpless here," he said. "But all in all, I'm still going to try. I'm not going to stop."
Danielle Yakut, whose 90-year-old grandmother lived in the building and is missing, said she felt "stuck" as she awaited any news.
"We can't get in. We can't search. We can't look," Yakut said. "We don't know where she is, and I just try not to think about anything but finding her."
Company officials didn't immediately return messages seeking comment about residents who are still unaccounted for.
"That's just hard to talk about, because I don't really know who's gone," Hill said. "I haven't wrapped my head around that yet."
Like thousands of other residents of Lahaina, Hill and many of his neighbors at Hale Mahaolu Eono stayed home for the first half of Aug. 8, watching firefighters trying to extinguish a fire to the east of town. He said that he got an alert about the fire on his phone but that there was no urgency to it. A building manager went around telling tenants they might have to evacuate. But word went around later that the fire had been contained, and the firefighters left.?
Hill went to a dentist's appointment.
"I wasn't worried about it. Nobody else was," Hill recalled. "Everybody else was home. Nobody evacuated. Nobody left."
Then the fire outside town reignited, and it was moving fast, fed by whipping winds. Hill said that driving back from his appointment, he saw black smoke billowing toward Lahaina from the east, where police had blocked off Lahaina Bypass.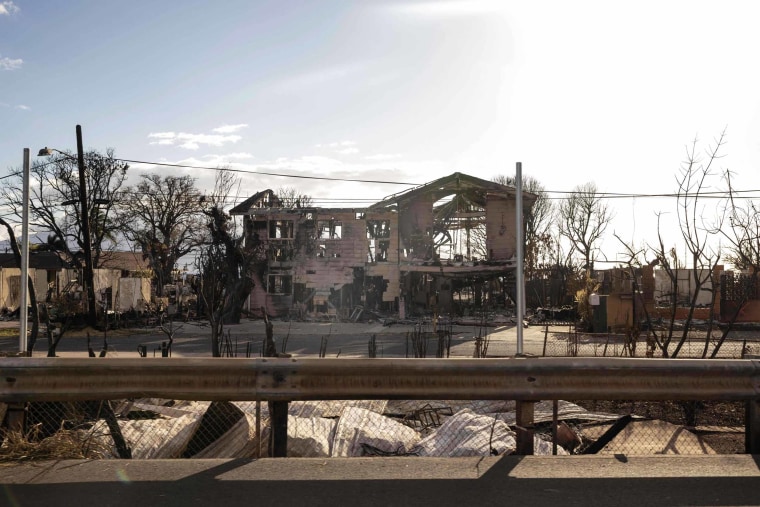 Near home, Hill encountered a woman trying to flee on foot. The town was burning, she told him. Officials have said the area's emergency sirens never sounded.???
The woman got into Hill's car, and they drove away.??
They stayed with one of her friends that night. The next morning, Hill, who said he suffers from a neurological condition that requires daily medication, went to a hospital for a new supply. He spent the next night in a shelter, then moved to a hotel and then to the temporary home in Kihei.
Hill said he moved into Hale Mahaolu Eono in 2016 after a period of homelessness. The cheap rent —?$144 a month — made it easy to live comfortably in one of Hawaii's most popular areas on his $914 monthly Social Security check.
Now, like hundreds of others, he has no idea how he is going to find a permanent home. He also lost a computer that held decades of photographs he'd taken of Maui over decades — pictures that told the story of his community.?
He is angry at authorities —?for seeming to have been caught unprepared by the fire and for not having issued more dire warnings.
He says he feels lucky to be alive, guilty for surviving and unable to comprehend it.
"I haven't wrapped my head around the whole thing yet. It's survival right now."