Nine members of Hawaii's Senate plan to call on the state attorney general to appoint an independent third-party investigator to carry out a "comprehensive review" of last week's devastating wildfires, which ravaged Maui and killed scores of people.
"Our hope is that that investigation will reveal the causes of this disaster and point to actions that need to be taken to prevent future tragedies," Democratic Sen. Jarrett Keohokalole said in an email Wednesday.
The senators intend to make their demand in a letter set to be released Wednesday afternoon or Thursday morning local time, a spokeswoman for Keohokalole said.
Attorney General Anne Lopez has already said her office will conduct a "comprehensive review of decision-making and standing policies" before and during the wildfires. In a statement Friday, Lopez said her office planned to share the results of the review with the public.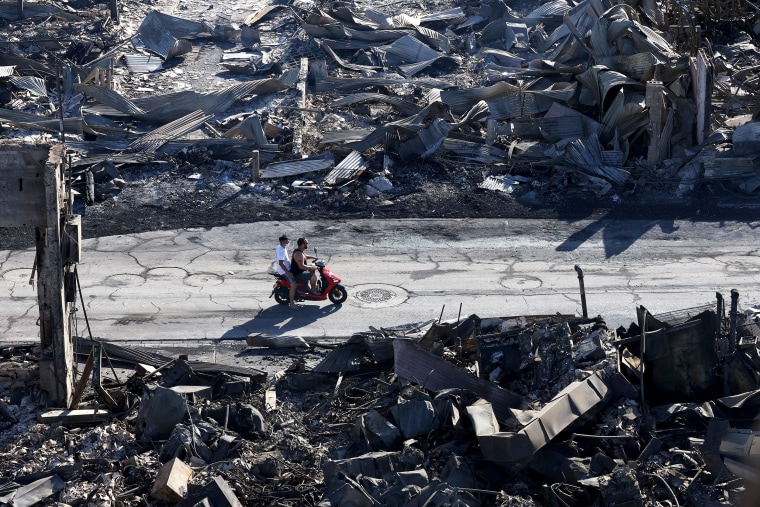 "As we continue to support all aspects of the ongoing relief effort," Lopez said, "now is the time to begin this process of understanding."
Officials are investigating the exact causes of the wildfires, which ripped across Maui and scorched the historic seaside town of Lahaina. Four lawsuits have been filed against the state's biggest power utility, Hawaiian Electric, arguing in part that it should have shut off electricity before fierce winds swept into the region.
Gov. Josh Green, the state's first-term Democratic governor, confirmed to reporters Tuesday that the monstrous blazes in Maui killed at least 101 people. "We are heartsick that we've had such loss," he said at a news conference.
The fires on Maui were the deadliest in the U.S. in 100 years, exceeding the death toll of the Camp Fire in Northern California in 2018, which killed 85 people.
The Hawaii Senate consists of 25 elected members. Keohokalole is its assistant majority whip.